If you've been wanting to experiment with different mushrooms in your meals, then we present you with a simple but delicious and nutritious meat-free lion's mane mushroom stir fry recipe.
Chef Karuna Marcotte, was delighted to bring her foraged vegetables along to help our Real Mushrooms colleague, Joni Kamlet, cook up the lion's mane she found growing in her nearby forest.
If you don't happen across a lion's mane mushroom in the wild, you can find fresh ones at farmer's markets and some specialty grocery stores.
Since lion's mane is abundant in beneficial compounds for the brain, gut, and immune system, this protein-packed mushroom is ideal as a meat substitute on many levels.
Without further ado, we present you with this delicious lion's mane mushroom stir fry recipe:
Ingredients
· 1 lb. lion's mane mushrooms
· 2 medium-sized daikon radishes (diced)
· 3 shallots (diced)
· 4 cloves of garlic (sliced)
· 1 medium carrot (grated)
· Large bunch of kale (washed and chopped into bite-size pieces)
· Olive oil/butter
· Salt and pepper to taste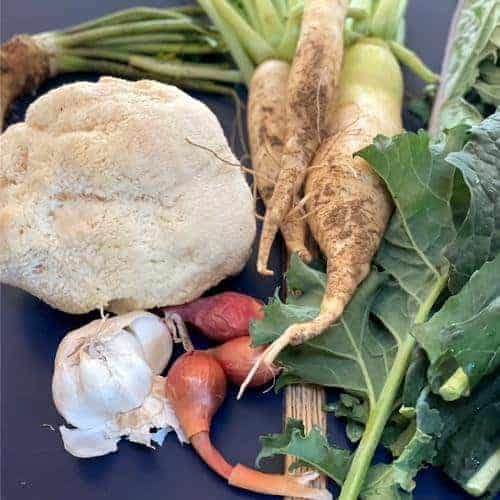 Directions For the Lion's Mane Mushroom Sauté
1. Brush any dirt away from the lion's mane mushroom. (Do not immerse in water as it will absorb the liquid and alter the body of the steaks.) Slice into 1" – 1.5" steaks.
2. Heat a cast iron pan and add equal parts of olive oil and butter (enough to coat the bottom of the pan.) Add the garlic slices and the lion's mane steaks, a single layer, depending on the size of the pan and the amount of mushroom you are cooking, you may need to fry two batches.
3. The heat should be medium to high, and the steaks will sizzle. Allow enough time on one side so the mushroom turns golden brown and a little crisp on the edges. Flip the steaks and sauté the other side. Remove from the heat and plate them.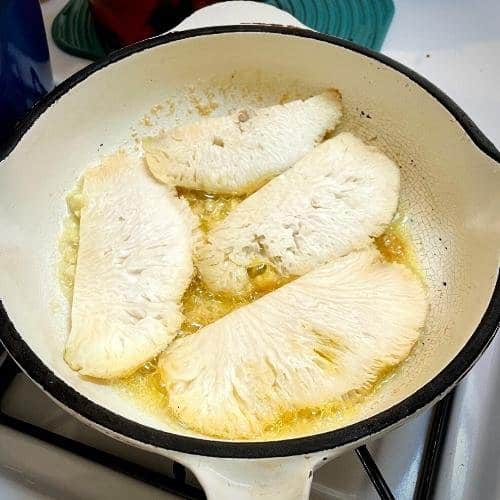 Directions For the Vegetable Stir Fry
1. Heat a cast iron pan. Add enough olive oil to coat the bottom of the pan. Sprinkle a pinch of salt into the oil. Sauté the diced shallots and daikon radishes until almost tender. Add the grated carrot and sauté for another few minutes. Finish by adding the chopped kale. Stir until kale is wilted. Add salt and pepper as needed.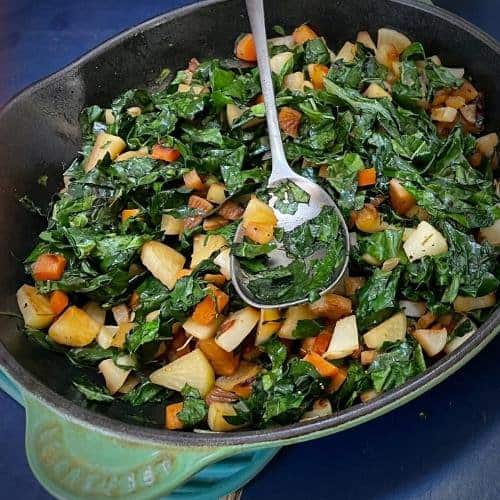 Add the sauteed mushroom to your vegetables and you've got the perfect nutritious lion's mane mushroom stir fry. Enjoy in good health!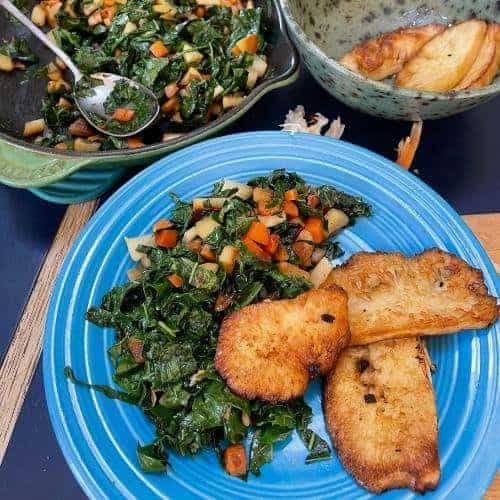 Need More Lion's Mane Inspiration?
Learn more delicious ways to use lion's mane in our article, Lion's Mane Recipes: 7 Creations Using This Unique Mushroom!
Don't have access to fresh lion's mane mushroom? Consider adding lion's mane powder extract to your recipes to infuse them with all the health benefits of this fabulous functional mushroom.