To say that Jeff Chilton knows a lot about the mushroom business is an understatement. Growing up in the Pacific Northwest, an area known for its humid climate and lush forests, mushrooms were a part of his life from early on. Combine this with his passion for nature and love of travel, and it's no wonder he'd go on to become one of the world's foremost medicinal mushroom cultivation experts and a pioneer in this booming industry.
"Mushrooms were all around me when I was growing up. I was able to get out and do some mushroom hunting with parents of friends. I liked it enough that when I went to university, I actually studied mycology there," he says.
Mycology is the scientific study of mushrooms, and Jeff added a unique anthropological element to his program, looking at how mushrooms are used across cultures for food, medicinal and religious purposes. He created his academic program in what's been now termed ethno-mycology.
In 1973, Jeff got a job at the only mushroom farm in Washington state, and over the next ten years, he worked his way up to being a production manager. This mushroom business produced over two million pounds of button mushrooms every year, like those typically found at the supermarket.
At the farm, Jeff worked and learned[1] alongside a scientist from Japan who headed their research and development program. During these years, he gained deep practical experience in mushroom growing. This included methods for cultivating other species like shiitake, enoki and oyster mushrooms.
In 1983, Jeff co-authored and published his now-famous book, The Mushroom Cultivator. It served as a culmination of all his research and experience as a mushroom producer. That same year, Jeff left the farm and moved his family to Canada where he started a mushroom spawn business.
Six years later Jeff decided to start a new mushroom business called Nammex, that focused on supplying mushroom extracts to the nutritional supplement industry. At that time, there was little known about medicinal mushrooms in North America, so Jeff committed himself to educate supplement producers and other industry stakeholders about their benefits.
During the 1990's, Jeff attended industry trade shows, published books and articles and networked with other industry leaders. He also attended multiple mushroom conferences in China and developed many relationships with researchers as well as commercial mushroom growers and processors. One of his long time friends was Professor Yang Qing-yao, developer of PSP , a cancer therapy drug in China derived from turkey tail mycelium.
Jeff also initiated analytical projects with Dr. Neil Towers, a pharmacologist and head of the Botany Department at the University of British Columbia. Dr. Towers was able to create pure standards for reishi triterpenoids which allowed Nammex to measure the content in their reishi extracts. Using the triterpenoid test as well as a polysaccharides test, Nammex set the industry standard for reishi extracts.
Hunting for Quality: A Mushroom Business of Higher Standards
China As a Source of Medicinal Mushrooms
China has a long and rich history of cultivating mushrooms for food and medicinal purposes that dates back over thousands of years. Traditional Chinese Medicine (TCM) has long used mushrooms as medicinal herbs to treat a wide variety of ailments, including insomnia, lack of energy, fatigue, compromised immunity, type II diabetes, and cardiovascular disease*. Some of the most revered varieties of mushrooms in TCM include reishi, shiitake, turkey tail, and cordyceps.
The expertise in mushroom cultivation that the Chinese developed over time made sourcing mushroom products from the country a natural fit for Nammex. China grows a wide variety of medicinal mushrooms at a scale that couldn't be replicated in North America.
Jeff worked closely with Chinese producers to ensure quality and developed rigorous testing measures to accurately show his customers what they were buying. In 1997, contracting with the OCIA, the largest US organic certifier, Jeff organized the first organic certification workshop in China for mushroom growers. He continues to work closely with growers to ensure that Nammex products are grown in proper conditions without the use of any agricultural chemicals.
Today, China produces approximately 90% of the world's mushrooms and has an efficient, decentralized network of producers with a strong workforce. Mushroom cultivation activities are supported by active agricultural research institutes that continually invest in research and development of these products.
Recently there's been concern over the quality of Chinese mushrooms, and issues related to pollution and toxic chemicals in mushroom products grown close to large urban areas. Nammex works only with mushroom farms deep in the mountains, far removed from industrial areas. Nammex also maintains rigorous quality control and product testing at all stages of the growth and production cycles, ensuring that customers are only buying the very best.
Education About the Benefits of Real Mushrooms
It shouldn't come as a surprise that Jeff continues to be passionate about research and ongoing education for customers. With over 40 years of experience, his expertise has earned him international attention. In 2015, Jeff authored an industry-changing white paper called Redefining Medicinal Mushrooms: A New Scientific Screening Program for Active Compounds.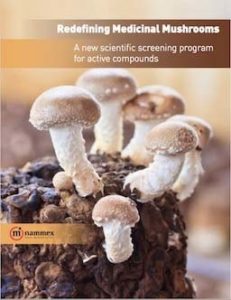 He says, "This is actually research we did ourselves, and this is something that's been very important to me right from the beginning with my company [Nammex]. I wanted to analyze my products for the active compounds so that I could say to my customers, "The product I'm giving you has a defined amount of the active compounds which guarantees the benefits."
The most important active compounds in real mushrooms include beta-d-glucans, triterpenoids, diverse polysaccharides, ergosterol, and ergothioneine. When used medicinally, each of these can have dynamic effects on the human body.
For example, beta-d-glucans are powerful immunomodulators that have been well studied for strengthening the immune system. They naturally increase the production of immune cells like macrophages, nk-cells and t-cells when we need them.
Ergothioneine, a powerful antioxidant, is present in organs that can be subject to high levels of stress and helps to mitigate its effects*. Triterpenoids have proven to be helpful for liver functioning*.
The white paper clearly showed that myceliated grain products, commonly grown in the US, consisted mainly of residual grain that wasn't removed from the final product, which limited the amount of actual mycelium present. These findings started important conversations within the industry about the common use in supplements of mycelium grown on grain as opposed to real mushrooms.
Differences Between Real Mushrooms and Mycelium Grown on Grain
The difference between a real mushroom and mycelium grown on grain is important to understand. Mycelium grown on grain still contains its grain-based growth media when it's harvested. If you can visualize the food product tempeh, that is what is being produced, but sold as a dried powder. The actual mushrooms that Nammex grows are not only harvested by hand but they also don't have residue from the sawdust logs they grow on.
This means that a high percentage of mycelium grown on grain contains between 35-60% starch instead of beneficial fungal matter. In contrast, a real mushroom contains no starch at all. The starch serves as nothing more than a filler and has no benefit from a medicinal perspective.
When used as a health supplement, real mushrooms can:
Increase antioxidant activity in the body, countering the adverse effects of free radicals*
Decrease inflammation throughout the body*
Bolster the immune system by strengthening white blood cells and other functions*
Manage blood sugar levels and promote cardiovascular health*
Support brain health by activating a peptide called Nerve Growth Factor (NGF)*
Improve exercise performance, endurance, and overall energy levels*
SHOP MUSHROOMS!
Real Mushrooms is About Transparency, Quality & Trust
Becoming a Family Mushroom Business
While Jeff was busy growing the business, his son Skye watched Nammex become the top supplier of real mushroom products to the nutritional supplement industry.
But Skye didn't have a lot of interest in joining the family business. His background is in computers and when he finished school he wanted to be a video game designer. However, things changed as he started to take an interest in his own health and wellbeing.
Through his experience, Skye discovered a lack of quality mushroom supplements available to consumers in North America. Most products marketed as mushrooms were really myceliated grain and contained a lot of grain fillers. Consumers were being sold a fake product packaged with big claims of health improvement.
Fuelled by this frustration, Skye and Jeff began to talk about the potential to start an new business. They envisioned a family-owned and operated company that supplies a top-quality real mushroom product line for consumers. It was out of these conversations that Real Mushrooms was born.
Using Scientific Evidence to Develop Products
Skye is driven by the same passion for quality as his Dad. When he started formulating the Real Mushrooms product line, his commitment to using science-based evidence to create products was paramount.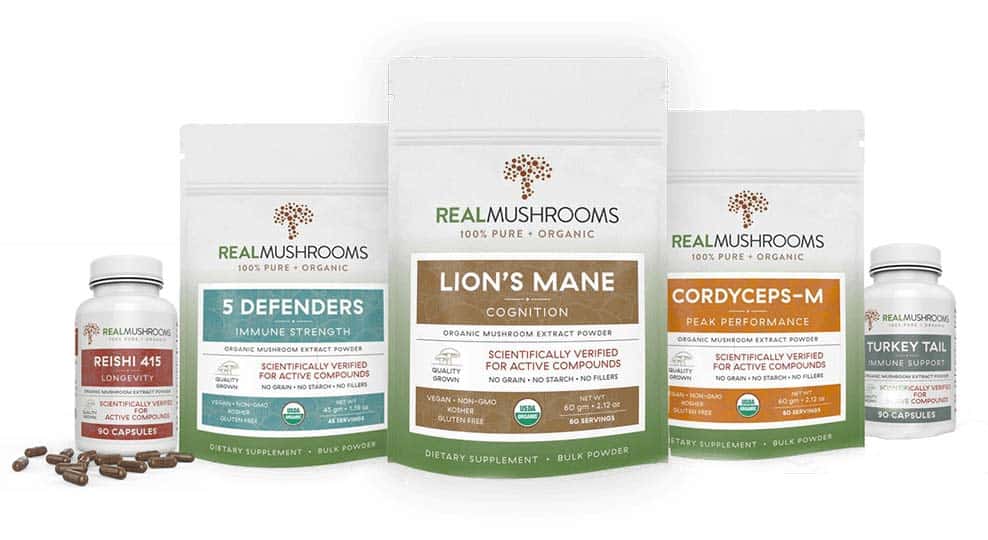 He says, "I saw an opportunity to develop a product line based on the mushroom itself. My goal was to educate the public on how medicinal mushrooms are grown, what to look for in a medicinal mushroom product, and ensure that our products were consistent with the scientific research."
The result is a line of real mushroom products that are known for their quality, potency, and efficacy. All mushrooms undergo rigorous scientific testing and must pass strict quality control standards. Real Mushrooms only sources its mushrooms from Nammex, so there is little question as to whether consumers are getting the real deal in their supplements.
Real Mushrooms Products Meet Consumer Needs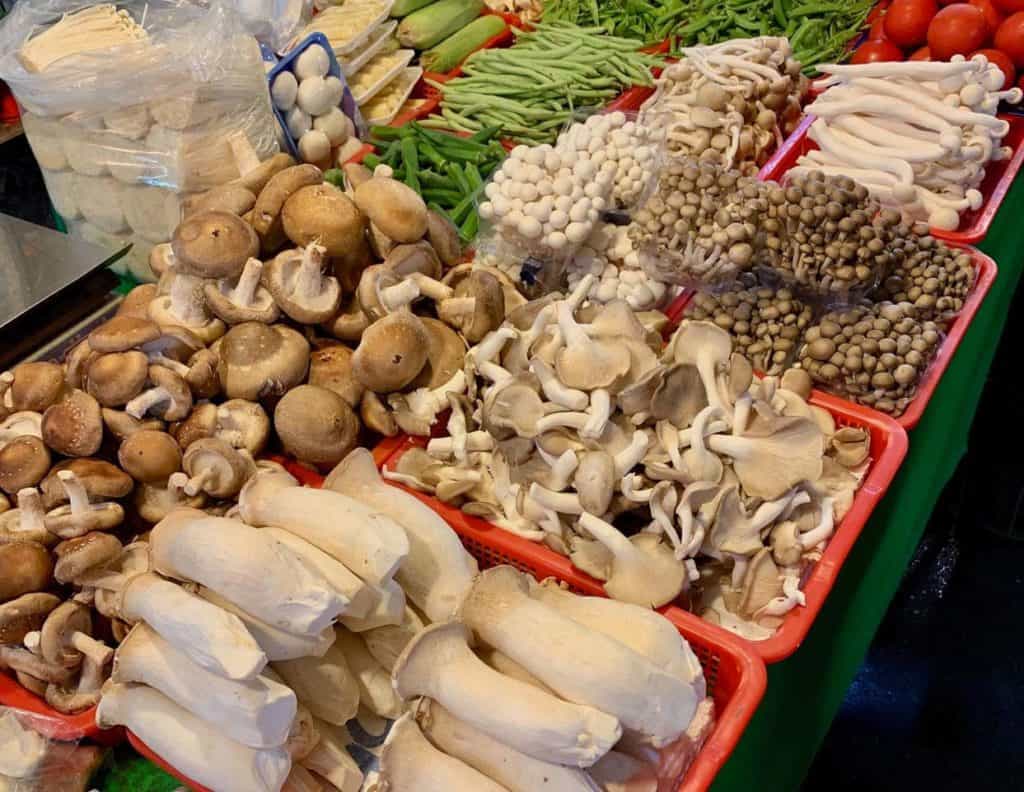 The use of mushrooms for medicinal purposes is quickly gaining traction in North America, with more consumers looking to take advantage of their health benefits. While there are many mushroom products available on the market, few can make true claims as to their purity as Real Mushrooms can.
Consumers are becoming increasingly interested and well-educated about the science behind medicinal mushrooms. Many share the same frustration as Skye did when he first started Real Mushrooms - a lack of quality and transparency in the products available.
Joanne, a verified reviewer on Amazon says, "I've been taking medicinal mushrooms for years and it's one of the best supplements to boost your immune system among many other benefits. This [Real Mushrooms] is one of the purest and best medicinal mushroom products I've found. This company really cares about the quality and it shows."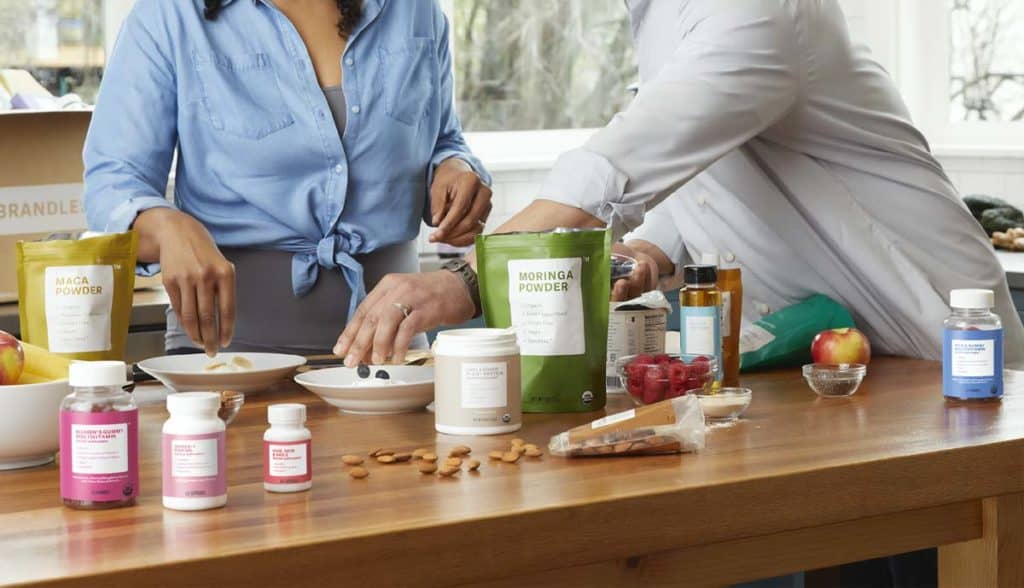 The reviews and stories that are shared by Real Mushrooms' customers about the positive effects of their products speak for themselves. Philippe writes, "This extract has been truly life-changing for me. Every morning I mix 3 grams of [Real Mushrooms] Lion's Mane extract in a power smoothie with chaga tea as the liquid base and 250mg of alpha gdp (choline supplement). My memory, focus, and vocal articulation is better than it ever has been before."
Boris shares, "I read about Lion's Mane a long time ago and finally decided to give these a try a few months ago. It has been a complete game-changer for me! I noticed the effects from day one. Complete mental clarity, without any sort of speediness or negative side effects."
By helping consumers address their immediate health concerns, Real Mushrooms is quickly establishing itself as the top mushroom supplement on the market.
A Mushroom Business with Transparency & Trust
Real Mushrooms is a merging of a family passion for mushroom business, health, and history. The company prides itself on its commitment to provide the highest quality medicinal mushroom product line.
Jeff and Skye are driven to provide only the best products to consumers, backed by scientific evidence and data. It's only with real mushrooms that consumers can reap all the benefits of these potent fungi.
Skye says, "We strive to make sure our products are analyzed for the important medicinal compounds and are consistent with the existing body of medicinal mushroom research. This ultimately means that when you try our mushroom products, you will have the best possibility to experience the unique benefits that medicinal mushrooms have to offer."
Backed by science and illustrated by glowing customer reviews, Real Mushrooms is building trust and establishing itself as the "go-to" for quality mushroom in the nutritional supplement industry.
Try Real Mushrooms products for yourself and see the difference a quality mushroom supplement can make. Our line of powder and capsule mushroom supplements includes:
We also have our 5 Defenders supplement, a high potency blend of Reishi, Shiitake, Maitake, Turkey Tail and Chaga mushrooms, in addition to our Mushroom D2 product.
Visit our product page to buy the highest quality medicinal mushrooms available on the market.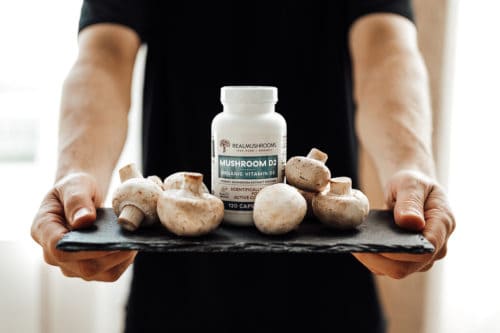 Sources: