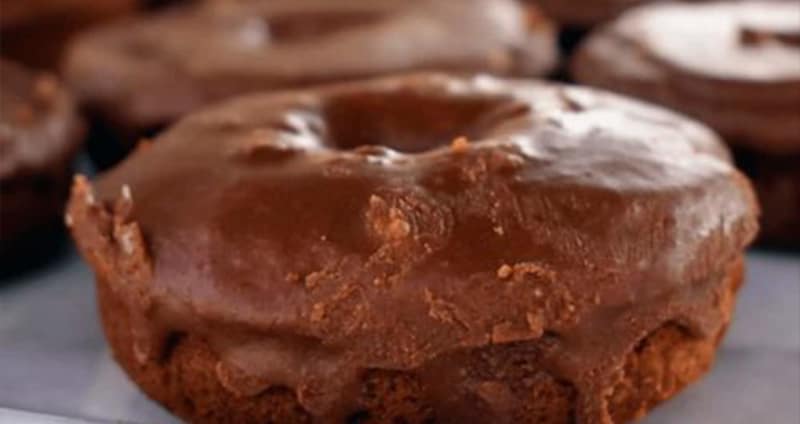 These are not just any donut, friends! These are PALEO PROTEIN DONUTS. You can literally have your donut and eat it too. It's guilt-free and does a body good thanks to some unique and creative ingredients that bring together the ultimate donut experience. Donut recipe goodness below!
Donut ingredients:
1 cup fine almond flour

1/4 cup tapioca flour

1 tsp baking soda
1/2 cup honey

1/3 cup cocoa powder (or paleo chocolate protein powder)

3 Tbsp coconut oil

1 Tbsp ACV (Apple Cider Vinegar)
2 eggs


1/4 cup coconut milk
Chocolate mushroom glaze ingredients:
Directions:
Preheat oven to 350

In a large bowl, mix all donut ingredients until a smooth batter forms
Gently spoon batter into donut pan
Bake for 20-25 minutes or until cooked all the way through (toothpick trick to test readiness)
Let cool for 10 minutes
While the donuts cool, prep the glaze…
In a saucepan, melt the coconut butter on low heat.

When the butter has melted, turn off the heat and add in the remaining ingredients.
Whisk everything together until evenly combined.
Dip the top of each donut into the glaze and place on a rack to let the glaze harden.
Depending on the temperature of your kitchen this may take a while. If you're impatient go ahead and pop them in the refrigerator.
Disclaimer: The information or products mentioned in this article are provided as information resources only, and are not to be used or relied on to diagnose, treat, cure, or prevent any disease. This information does not create any patient-doctor relationship, and should not be used as a substitute for professional diagnosis and treatment. The information is intended for health care professionals only. The statements made in this article have not been evaluated by the Food and Drug Administration. Any products mentioned are not intended to diagnose, treat, cure, or prevent any disease. The information in this article is intended for educational purposes. The information is not intended to replace medical advice offered by licensed medical physicians. Please consult your doctor or health practitioner for any medical advice.