This is one of our favorite fall recipes, but this recipe from Chris Swirski of @beetingtheodds is so worth making no matter the time of year! In all honesty, you can never have enough fall-themed recipes in my opinion! So even if you don't have the Pumpkin Spice Latte Cold Brew on deck you can easily make your own brew to mimic this recipe quite well. That is the beauty of this! We hope you enjoy it!
Ingredients:
Directions: Blend all ingredients in a high-speed blender until smooth. Pour and enjoy!
*if you don't have the pre-made spiced cold brew, you can make your own cold brew and add 1tsp of your favorite pumpkin spice blend to the smoothie.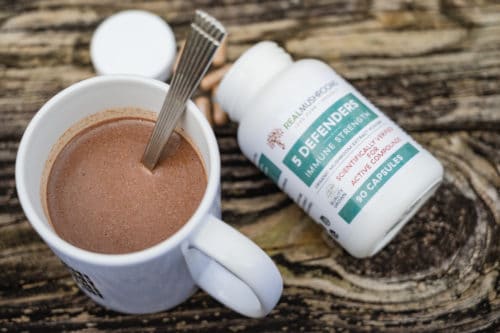 Disclaimer: The information or products mentioned in this article are provided as information resources only, and are not to be used or relied on to diagnose, treat, cure, or prevent any disease. This information does not create any patient-doctor relationship, and should not be used as a substitute for professional diagnosis and treatment. The information is intended for health care professionals only. The statements made in this article have not been evaluated by the Food and Drug Administration. Any products mentioned are not intended to diagnose, treat, cure, or prevent any disease. The information in this article is intended for educational purposes. The information is not intended to replace medical advice offered by licensed medical physicians. Please consult your doctor or health practitioner for any medical advice.