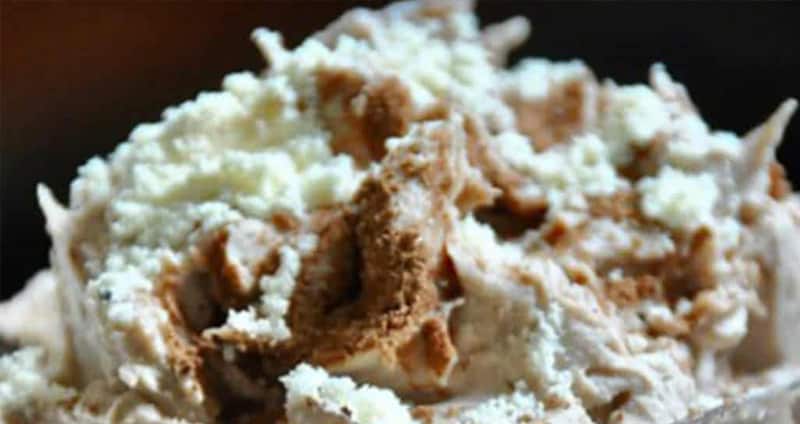 You really can have your ice cream shake and eat it too with this delicious and decadent shake. Definitely give this a yumminess a try!
Serves: 2
Paleo Recipe with Vegan and Ketogenic Diet Options
Ingredients:
1 Can BPA Free Organic Full Fat Coconut Milk
1 Pastured Egg + 1 Egg Yolk (If vegan, replace with one flax egg, or omit altogether)
2 tsp MCT Oil
1/2 chopped Frozen Banana (Omit if strictly Keto)
30g/1 scoop Grass-fed Cold Processed Cinnamon Bun or Vanilla Whey Protein (If vegan, replace with Hemp Protein, or omit altogether)
1/2 tsp Pink Himalayan Salt
1/2 tsp Organic Vanilla Extract
1/2 tsp Cinnamon
1/2 tsp of Real Mushrooms Lions Mane Extract
1/2 tsp of Real Mushrooms Cordyceps-M Extract
Organic Stevia to taste (Optional)
Directions:
Place in the blender and watch it whizz (can enjoy as is or)
Place it in the freezer for 3 hours
Blend again and enjoy as a frosty
Pro Tip: To make this shake into ice cream, simply put this in your freezer, and scoop when ready to serve, or for a deliciously deluxe consistency use an ice-cream machine if you've got one handy. The Bulletproof Brain Octane, and salt will keep the ice cream soft, and the whey will give it the creamiest consistency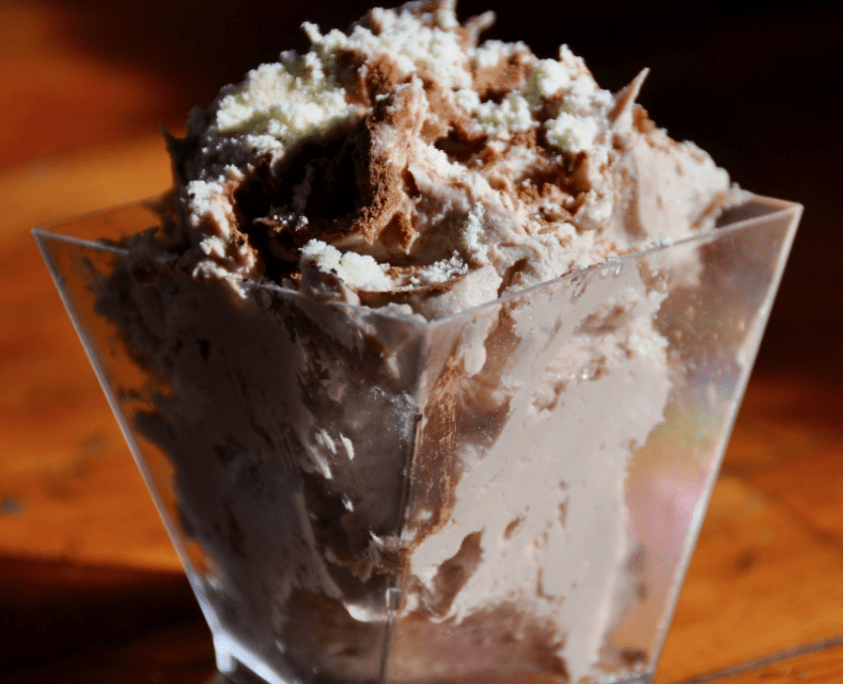 Optional Adornments:
Chopped Raw Organic Pecans/Walnuts, Organic Coconut Flakes, BulletProof Upgraded Cocoa Powder, and/or minimum 85% Shaved Lindt Dark Chocolate. Get creative!
Disclaimer: The information or products mentioned in this article are provided as information resources only, and are not to be used or relied on to diagnose, treat, cure, or prevent any disease. This information does not create any patient-doctor relationship, and should not be used as a substitute for professional diagnosis and treatment. The information is intended for health care professionals only. The statements made in this article have not been evaluated by the Food and Drug Administration. Any products mentioned are not intended to diagnose, treat, cure, or prevent any disease. The information in this article is intended for educational purposes. The information is not intended to replace medical advice offered by licensed medical physicians. Please consult your doctor or health practitioner for any medical advice.