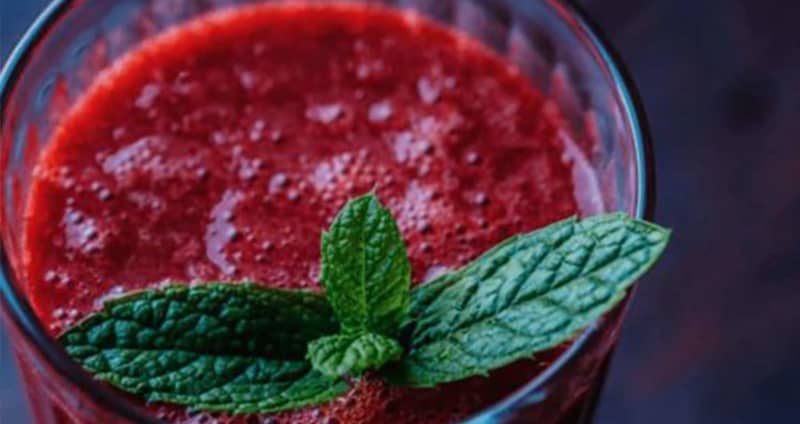 Do you have any beets laying around the kitchen that need some love?! You are in good hands here!! Nettie of nourishing.roots has this vibrant Beet Mint Smoothie that has all kinds of colors, aromas, and nourishment here. You've got the nitric oxide blood flow boosting properties of beets. The healthy fats and high magnesium and zinc content of hemp seeds. The mood uplifting & alertness boosting properties of peppermint and spearmint. The high polyphenol content in the berry mix. Last but not least, are the cognitive enhancing benefits of Lions Mane mushroom make this a red-letter smoothie!!
½ cup steamed beets

½ cup purple cabbage

½ cup dark berries like blueberries, raspberries, blackberries or a berry blend works well here!

sprig of fresh mint (peppermint or spearmint works here!)

1 tsp Vitamin C powder (Acerola cherry based)

3 Tbsp hemp seeds
Add everything to the blender and spin till desired consistency!! Water to thin if needed.
*Disclaimer: The statements made in this article have not been evaluated by the Food and Drug Administration. Any products mentioned are not intended to diagnose, treat, cure, or prevent any disease. The information in this article is intended for educational purposes. The information is not intended to replace medical advice offered by licensed medical physicians. Please consult your doctor or health practitioner for any medical advice.