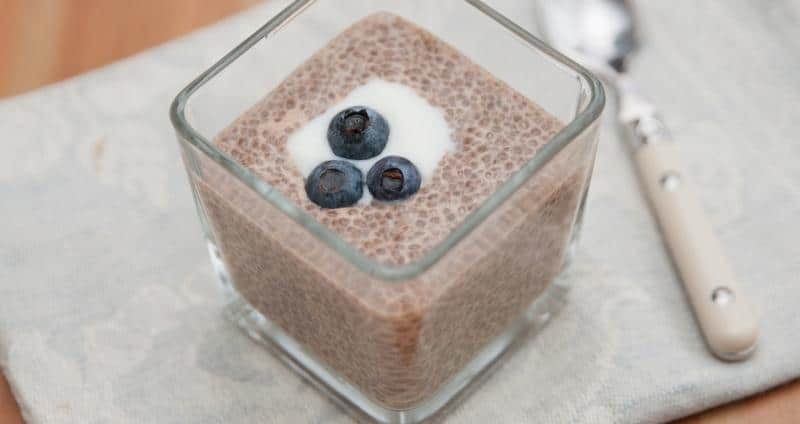 If you find yourself getting stuck in a rut with making the same chia seed pudding over and over again, here's the recipe for you! Spice things up a bit and boost it with some raw cacao and medicinal mushrooms. If you are looking for something new with a little more health-supporting potency, give this recipe a try!
Chia Seed Pudding Ingredients
2 cups full fat coconut milk

3 tsp ceylon or cassia cinnamon (I recommend Ceylon cinnamon here!)

½ cup chia seeds

½ tsp vanilla or peppermint extract

2 to 6 drops of stevia or liquid monk-fruit sweetener (depending on your sweetener preference you like)

¼ cup raw cacao powder

1 tsp Real Mushroom Reishi 415
Directions
 Mix everything until it has been fully mixed throughout. Then pour into little mason jars. Store in the fridge overnight. Optional: serve with a spoonful of almond, sunflower seed butter, or any other nut/seed butter that suits your fancy!
Enjoy 🙂
Disclaimer: The information or products mentioned in this article are provided as information resources only, and are not to be used or relied on to diagnose, treat, cure, or prevent any disease. This information does not create any patient-doctor relationship, and should not be used as a substitute for professional diagnosis and treatment. The information is intended for health care professionals only. The statements made in this article have not been evaluated by the Food and Drug Administration. Any products mentioned are not intended to diagnose, treat, cure, or prevent any disease. The information in this article is intended for educational purposes. The information is not intended to replace medical advice offered by licensed medical physicians. Please consult your doctor or health practitioner for any medical advice.