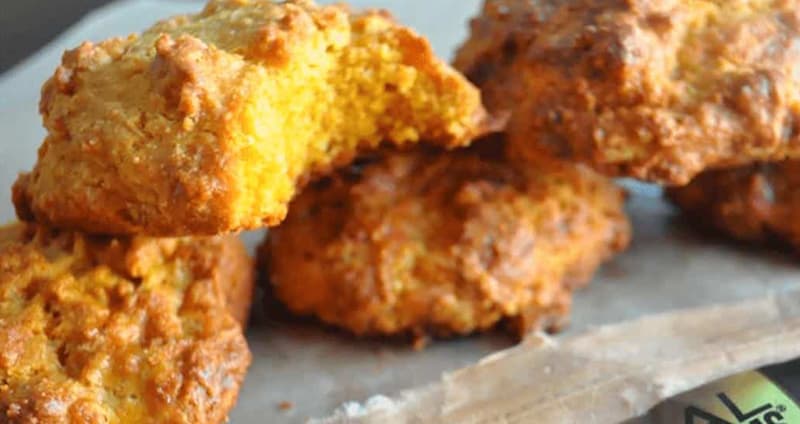 This is one of those recipes where you can have your biscuit and eat it too. Not only are these biscuits paleo-friendly and autoimmune friendly, but it's ramped up a notch or two with this potent energizing mushroom that lends this gorgeous yellow/orange color to the recipe. That's a win-win in our boats! These also make a great snack while on the go and could even serve folks who follow a low carb, high-fat diet. Scroll on down to get these biscuits whipped up ASAP! You won't be disappointed here, guys!
Ingredients:
1 cup almond flour


1/2 cup tapioca flour




1 teaspoon baking flour



2 Tbsp Cordyceps-M mushroom powder 

1/2 Tbsp sea salt




1/2 Tbsp garlic powder




1/2 cup cold ghee




1 Tbsp apple cider vinegar




2 eggs




1 Tbsp honey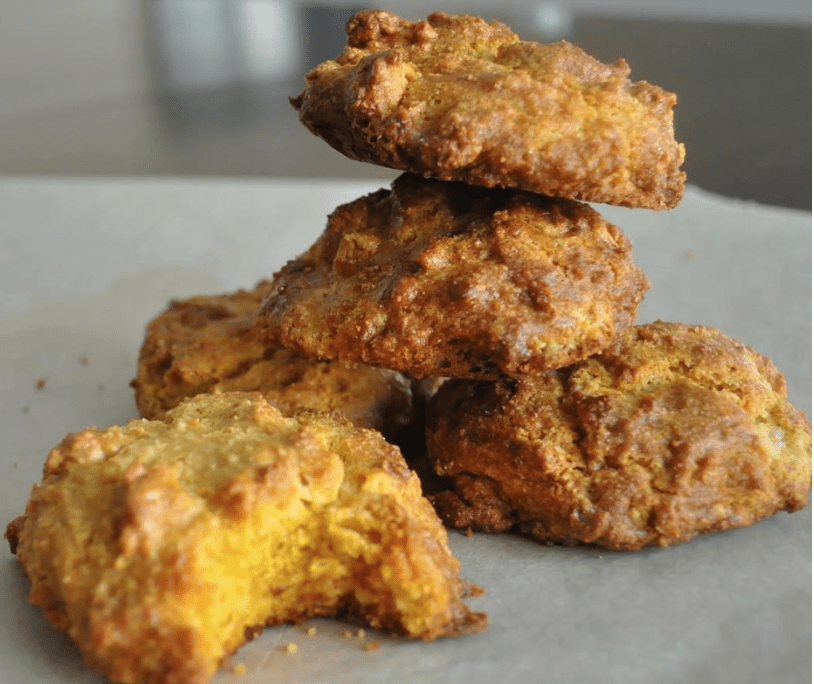 Directions:
Preheat oven to 350 degrees

In a bowl, combine all dry ingredients and whisk together until all clumps are gone

Add your butter to the dry ingredients and cut or massage the butter into the flour until evenly distributed. It should look slightly lumpy.

In a separate bowl, whisk together all wet ingredients

Add the wet ingredients to the dry ingredients and simply bring all of the ingredients together. Don't mix. We're trying to form a thick dough, not a batter.

Use a spoon to place the dough onto parchment paper and shape the biscuits however you like

Bake for 20 minutes or until biscuits turn golden brown. Makes about 6 medium-large biscuits.
Let cool for 10 minutes
Enjoy!
*Disclaimer: The statements made in this article have not been evaluated by the Food and Drug Administration. Any products mentioned are not intended to diagnose, treat, cure, or prevent any disease. The information in this article is intended for educational purposes. The information is not intended to replace medical advice offered by licensed medical physicians. Please consult your doctor or health practitioner for any medical advice.