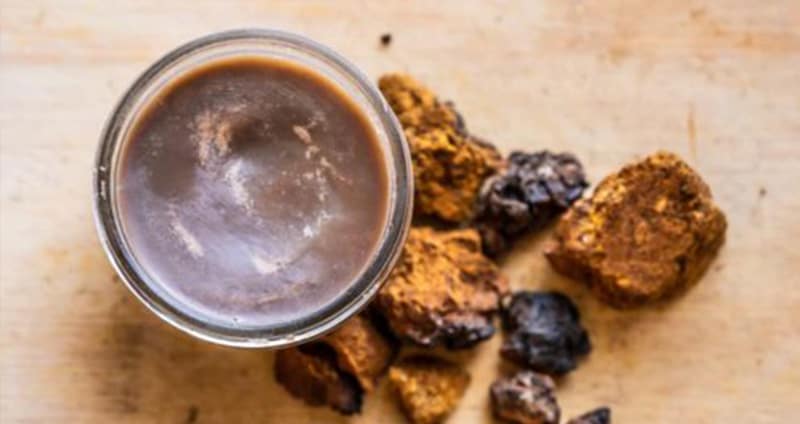 We all love and adore adding our medicinal mushrooms to our favorite meals, coffee, tea, smoothies, chocolates and beyond! Well, another upcoming trend that I'm sure many of you are well aware of is beauty care products that use medicinal mushrooms like chaga, reishi, maitake, shiitake, and tremella. I have been intrigued by this idea for some time of adding mushroom extracts to body care. I felt inspired and curious to explore this idea some more!
This first edition is a classic skin balm that can serve many applications. It's rich in shea, cacao butter, and coconut oil. These stable and soothing fats help nourish and moisturize dry skin. The addition of Chaga, which contains these unique compounds called SOD (superoxide dismutase) and melanin, which further boosts its skin nourishment and protective factors from everyday stressors like environmental toxins, UV light, dehydration, and nutrient-poor food. This skin food can really help during those times when you are putting your skin through the wringer! I hope you like it! If you make it be sure to tag us. We would love to see it! 🙂
Chaga Skin Food
9 Tbsp shea butter
6 Tbsp extra virgin coconut oil
3 Tbsp cacao butter
10 drops each of Peppermint and Eucalyptus oil (feel free to experiment with different essential oil blends here!)
Directions
Using the double boiler method. Add the shea, cacao, and coconut oil. Melt at low heat until everything is mixed just right. Be mindful not to turn the heat up too much!
Next, add your desired essential oils and chaga powdered extract. Use a whisk to combine everything nicely. Once you have done so. Pour into a small mason jar or some other fun creative jar you intend to use! Store in the refrigerator. It will need at least a 2-4 hours to solidify. You can then store at room temperature. This will keep for roughly a couple of years. ENJOY!!
*Disclaimer: The statements made in this article have not been evaluated by the Food and Drug Administration. Any products mentioned are not intended to diagnose, treat, cure, or prevent any disease. The information in this article is intended for educational purposes. The information is not intended to replace medical advice offered by licensed medical physicians. Please consult your doctor or health practitioner for any medical advice.